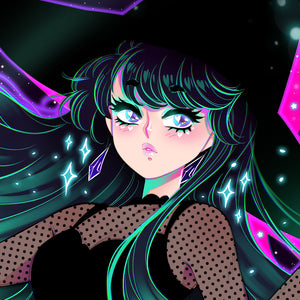 You've voted, and I did the work! 😹 I've added EVERYTHING I've brought with me to Otakon to the store! We got Mousepads, Desk Mats, Tote Bags, Blankets, Sticky Notes, lots and lots of new Stationery, Stickers, Enamel Pins...! Take your time looking through everything because there's a lot! 🤩
---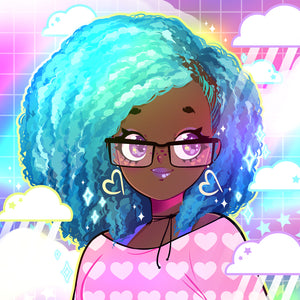 Did you want to find all merch available of your favorite Cutie character? Now you can do it! I've added a section that lists all the characters so you can pullu p all their merch! 🤗 Click here for the full list!
---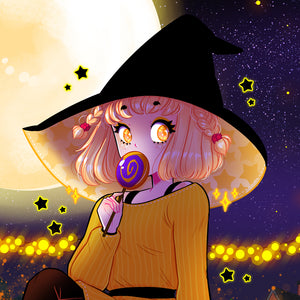 New enamel pins, art prints, acrylic keychains and more! 🧡💜 Here are some examples, find them all on the Latest Shop Update link! Magic Cup Enamel Pin NEW ★ The Witch T-shirt Halloween Trick-or-Treat Tote Bag Sassy Kitties Halloween Pumpkin Enamel Pin
---
The Kickstarter campaign is now live! Over 100 illustrations of my lovely Cute Cuties will be printed in this book, together with tutorials, step-by-step cover creation, how I design characters, and my merchandise! ★ +100 illustrations, some that I've never posted online!★ Softcover with the chance to unlock HARDCOVER!★ Title cover rainbow foil for extra sparkle ♥★ Glossy interior pages for super saturated colors!This campaign will run from October 1st to October 31st! It is all-or-nothing--if the goal isn't met, no book will be printed! You will only be charged at the end of the campaign (in November) if we make the goal!If we do...
---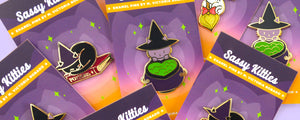 Halloween Feelings! 🎃 The Witch Kitty enamel pins are back in stock!Glittery or glow-in-the-dark, these kitties are perfect companions for your Halloween night! Also: stickers, prints, backpacks & tapestries featuring my favorite witches! Check it out!     PRISMATIC ARTBOOK! COMING OCTOBER 1ST TO KICKSTARTER!Sign up to be notified when it goes live!